"As a trumpet player of the Detroit Symphony Orchestra, my job calls for me to play some of the most demanding literature week after week. One week it's Mahler, the next Stravinsky or Ravel and the next Bach or Beethoven. I'm a Jazz musician as well, so after hours, it's Coltrane, Miles and Parker. It's a constantly changing landscape of differing styles and sounds and you have to have the right tools to do the job right."
"In the eighteen years I have been the Fourth Trumpet with the DSO, I have run across many fine instruments which I have added to my "collection" in my never ending quest to make it easier and sound better, but none of my horns are off-the-shelf, each one having been customized to suit my particular needs."
"Then I met Zeus. Now I own what I call "The Sisters", my new Olympus Trumpet;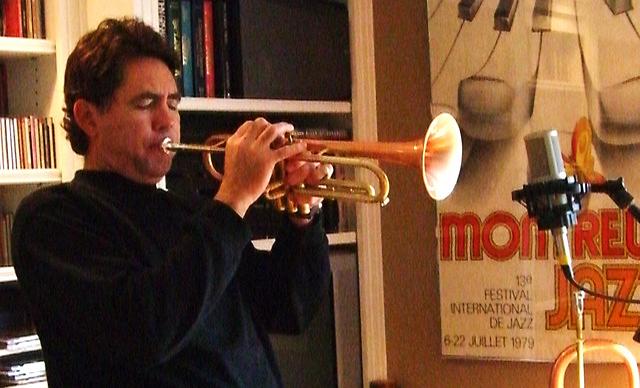 And Guarnerius Fluegelhorn: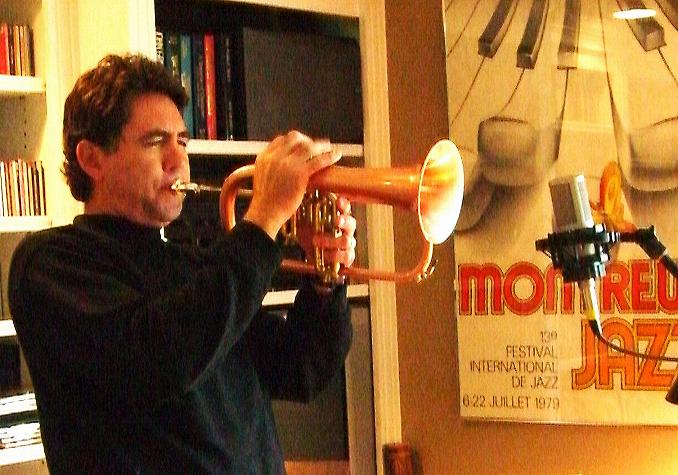 "These are simply great instruments right out of the box. After symphony concerts, I come home to unwind and practice jazz in my home studio in preparation for the jazz I play outside of the orchestra (and sometimes in the orchestra itself) as well as my job at the University of Michigan where I teach jazz. These Zeus instruments make the Jazz I play even more rewarding. They're incredibly easy to play, which means I sound better when I'm blowing Jazz as well as the next morning when I have to report back to Orchestra Hall at 10 a.m. with classical chops." "Problem is, I can't decide which horn to play I love playing them both so much."
"This technique doesn't work at all for me by-the-way. I'll have to mention it to Alex as a possible design flaw. By the way, we're wondering if the plural of "Zeus" might be "Zi"???
"Thanks again for outstanding workmanship, great horns, mouthpieces and cases."
Alex, Is this a cool fucking horn OR WHAT????!!! Love the new mouthpieces ... Have a Happy New Year man ...? Bill
Bill Lucas
Fourth Trumpet, Detroit Symphony Orchestra
Adjunct Assistant Professor of Trumpet, University of Michigan