ZeuS Aegis Brass Mouthpieces
Named after ZeuS' weapon of choice.
The Aegis was Zeus' weapon of choice, a kind of shield or breastplate that flashed thunder and lightning when he used it.
Make the ZeuS Aegis mouthpiece your weapon of choice and flash that thunder and lightning whenever you play!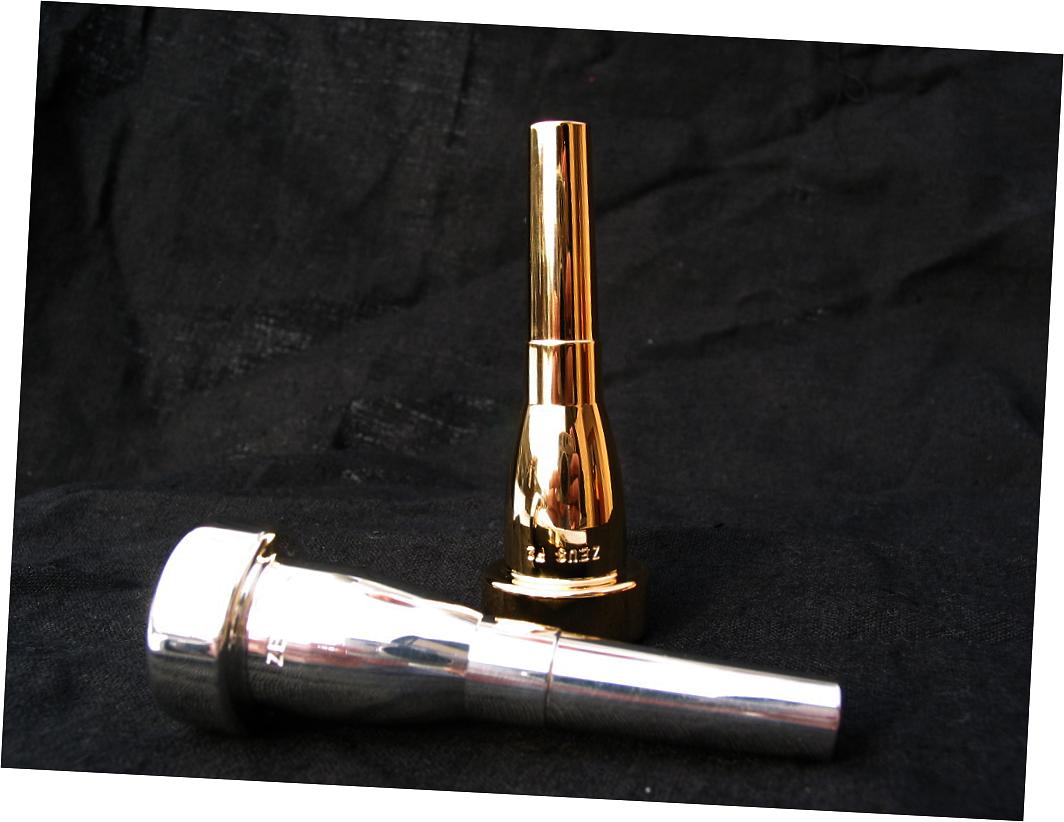 ZeuS Aegis models currently available:
Aegis F2 - included with every new Guarnerius and Olympus trumpet

Aegis AB - A pro player who plays the ZeuS Olympus and Sizzle was using two Monette mouthpieces. The B2L (Lead) and B2M . He requested a ZeuS Aegis mpc with specifications that are in between these two Monette mouthpieces. Here it is, using his initials for the model number.


Aegis K2

- This is a deep cup trumpet mouthpiece but with the same comfortable rim as the F2

Aegis LA

- lead trumpet

Aegis LB

- lead trumpet

Aegis LC

- lead trumpet
---

VERY IMPORTANT - PLEASE NOTE:
* Specifications of ZeuS mouthpieces will not be disclosed, so don't even ask.
You will not be told this information.
Only the outside shape of Aegis mouthpieces is similar to that of Monette and some others.
The design and specifications of ZeuS Aegis mouthpieces have absolutely NO SIMILARITY to Monette, regardless of what anyone else may want you to believe.
They are either purposely or ignorantly misleading you.
If you want a Monette mouthpiece or even a copy of one, ZeuS Aegis is NOT what you should be getting. If you do get a ZeuS Aegis for this purpose you will be greatly disappointed.
The inside specifications of ZeuS mouthpieces are NOT based on ANY other mouthpiece, these are NOT copies of any other mouthpiece. The design is totally unique to ZeuS and specifically optimized to match ZeuS trumpets in terms of gap, wall thickness, playing characteristics (such as resistance, dynamics, tonal color) and other undisclosed features.
All ZeuS Guarnerius and Olympus trumpets now come with Aegis mouthpieces, included in the price.
However these mouthpieces may be purchased separately as well.


Original ZeuS owners only, who purchased from Zachary Music or a ZeuS dealer, pay a discounted price:
Silver - $150 Gold - $200

Non-ZeuS owners, or anyone who is not the original ZeuS owner, pay:
Silver - $175 Gold - $225


Add $50 - when upgrading form Silver to Gold at the time of purchase of a trumpet

Shipping - add $8 for lower USA and Canada
- International shipping rates will be determined at the time of order

Bach trumpet players:
Shame on you! You can't get one.
Chances are you are 12 years old and can barely play three notes anyway. Your Mom just bought you that silver Bach that your band director told you to buy from the local rip-off store.
Shame on You, your Mom and your stupid Band Director who is getting a commission from the local store and you are too dumb to know it.
GET OFF THIS WEBSITE NOW!!!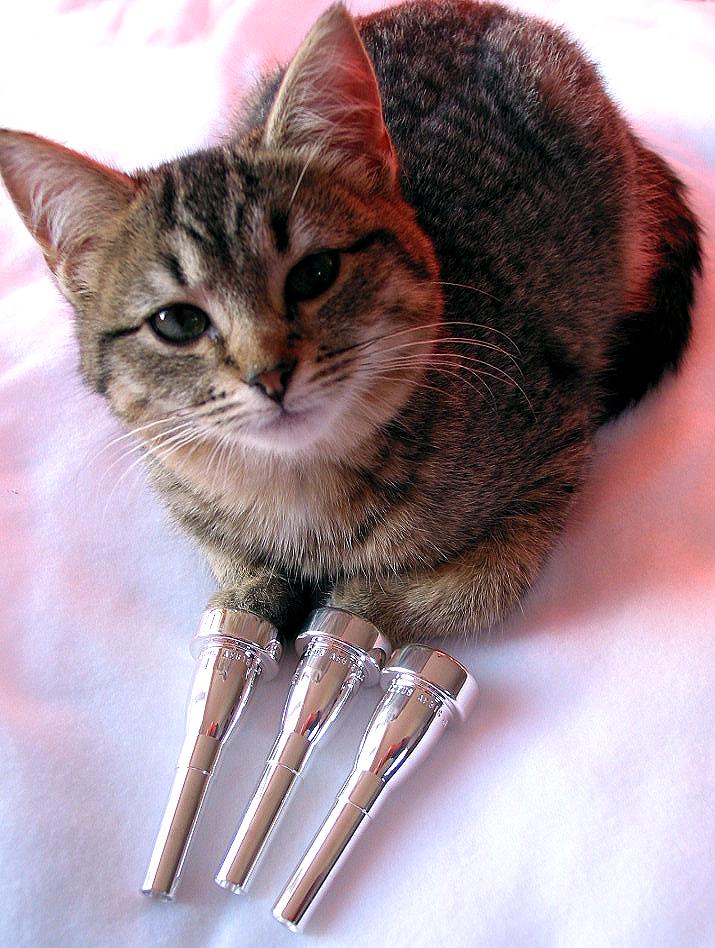 The truth is that ZeuS Aegis mouthpieces are actually designed by "Little Boy" here. He is the genius behind them.
He communicates with me in the night and tells me where its at.